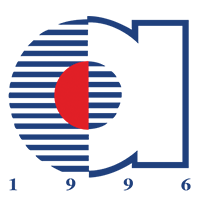 Atılım University
Atilim University was founded on 15 July 1997 in Ankara and started its activities in 1997-1998
Atilim University has made great progress during this period to becoming an internationally recognized research university, with the Turkish universities being ranked first locally and internationally.
Atilim University has a several majors, faculties, up to five faculties and two institutes to prepare students for graduate studies, vocational institutes, two language schools and one flight school and aircrafts.
The university campus contains buildings, colleges, laboratories, meeting rooms, playgrounds and restaurants. In addition, there is a large library of the university, which contains more than 11,000 books.
Atilim University has partnerships with many universities in 24 European countries and a university in Texas, USA through the ERASMUS program for European partnerships.
The vision of Atilim University is to be ranked first among the top ten Turkish universities and the top 500 universities around the world in research and education.
Istanbul Medipol University About
Atılım University Faculties Majors
Faculty of Civil Aviation
Airframe and Powerplant Maintenance

EN
Aviation Management

EN
Avionics

EN
Flight Training

EN
Faculty of Engineering
Applied Chemistry

EN
Automotive Engineering

EN
Civil Engineering

EN
Computer Engineering

EN
Electrical and Electronic Engineering

EN
Energy Systems Engineering EN
Industrial Engineering

EN
Information Systems Engineering

EN
Manufacturing Engineering

EN
Mechanical Engineering

EN
Mechatronics Engineering

EN
Metallurgical and Materials Engineering

EN
Software Engineering

EN
Faculty of Health Sciences
Nursing

EN
Nutrition and Dietetics

EN
Physiotherapy and Rehabilitation EN
Faculty of Law
Law

TR
Faculty of Medicine
Medicine

EN
School of Business Administration
Business Administration

TR

EN
Economics

TR

EN
Finance

TR
International Relations

EN
International Trade and Logistics

EN
Political Science and Public Administration

TR
Public Relations and Advertisement

EN
Tourism Management EN
Atılım University Master Majors
Faculty of Natural and Applied Sciences
Applied Chemistry

(With a thesis)

(Without a thesis)

EN
Applied Physics

(With a thesis)

(Without a thesis)

EN
Civil Engineering

(With a thesis)

(Without a thesis)

EN
Computer Engineering

(With a thesis)

(Without a thesis)

EN
Electrical and Electronic Engineering

(With a thesis)

(Without a thesis)

EN
Industrial Engineering

(With a thesis)

(Without a thesis)

EN
Information Systems Engineering

(With a thesis)

(Without a thesis)

EN
Manufacturing Engineering

(With a thesis)

(Without a thesis)

EN
Mathematics

(With a thesis)

(Without a thesis)

EN
Mechatronics Engineering

(With a thesis)

(Without a thesis)

EN
Metallurgical and Materials Engineering

(With a thesis)

(Without a thesis)

EN
Software Engineering

(With a thesis)

(Without a thesis)

EN
Tunneling and Underground Structures

(With a thesis)

(Without a thesis)

TR
Faculty of Social Sciences
Applied Economics

(With a thesis)

(Without a thesis)

TR
Business Administration

(With a thesis)

(Without a thesis)

TR

EN
Business Administration (Distance Education)

(Without a thesis)

TR
English Literature and Culture

(With a thesis)

(Without a thesis)

EN
European Union Studies

(With a thesis)

(Without a thesis)

TR
Finance

(With a thesis)

(Without a thesis)

TR
Health Management

(With a thesis)

(Without a thesis)

TR
Interior Architecture and Environmental Design

(With a thesis)

(Without a thesis)

TR
International Relations

(With a thesis)

(Without a thesis)

EN
Political Science and Public Administration

(With a thesis)

(Without a thesis)

TR
Public Law

(With a thesis)

(Without a thesis)

TR
Tourism Management

(With a thesis)

(Without a thesis)

TR
Translation Studies

(With a thesis)

(Without a thesis)

EN
Istanbul Medipol University Master Majors
Faculty of Natural and Applied Sciences
Architecture

TR
Chemistry

EN
Electrical and Electronic Engineering

EN
Mathematics EN
Mechanical Engineering

EN
Modeling and Design of Engineering Systems

EN
Software Engineering EN
Faculty of Social Sciences
Business Administration

TR

EN
English Literature and Culture

EN
Political Economy

TR
Political Science and Public Administration

TR
Sports Law TR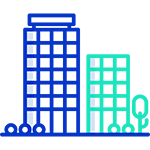 Atilim University Main Campus