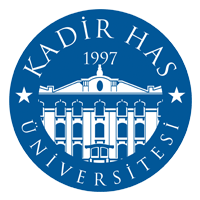 Kadir Has University
Kadir Has University About
Kadir Has University (KHU) was founded in 1997, in Istanbul by Eng. Abdelkader who devoted his life to education during his scientific life.
The university distinguished with its seven faculties of Engineering and Natural Sciences, Economics and Administrative Sciences, Communication, Law and Fine Arts, as well as its several vocational schools, is dedicated to becoming a leader in educational and cultural fields in Turkey, as well as establishing itself as an international center for research and scientific development.
The university goal is to create an environment of education, research, and discussion at the level of the best universities in the world. Thus, education is offered on the basis of all traditional disciplines and modern and advanced disciplines. Seeks to strengthen the skills necessary for the continuation of social and cultural development
The University is located in Istanbul, the European side. It is considered one of the best universities in Turkey and one of the top 100 universities in Turkey and one of the top 3000 universities in the world
The University has a partnership with several British and American universities. The University is distinguished by Recognition of EU countries and local recognition.
Kadir Has University Accreditations
Kadir Has University Faculties Majors
Faculty of Communication
Advertising

EN
New Media

EN
Public Relations and Information

EN
Radio and Television and Cinema

EN
Visual Communication Design

EN
Faculty of Economics, Administrative and Social Sciences
Economics

EN
International Relations

EN
Political Science and Public Administration EN
Psychology

EN
Faculty of Engineering and Natural Sciences
Bioinformatics and Genatics

EN
Computer Engineering

EN
Electrical and Electronic Engineering

EN
Industrial Engineering

EN
Faculty of Fine and Design
Architecture

EN
Industrial Design EN
Interior Architecture and Environmental Design

EN
Theater

TR
Faculty of Law
Law

EN+TR
Faculty of Management
Business Administration

EN
International Trade and Finance

EN
Management Information Systems EN
Kadir Has University Master Majors
Faculty of Engineering and Natural Sciences
Architecture and Urban Studies

(With a thesis) EN
Computational Biology and Bioinformatics

(With a thesis) EN
Computer Engineering

(With a thesis) EN
Cyber Security

(With a thesis) (Without a thesis) EN
Electrical and Electronic Engineering

(With a thesis) EN
Financial Engineering

(With a thesis) (Without a thesis) TR
Industrial Engineering

(With a thesis) (Without a thesis) EN
Management Information Systems

(With a thesis) (Without a thesis)

EN
Preservation of

Cultural

Heritage

(With a thesis) (Without a thesis) TR
Faculty of Social Sciences
Banking and Finance

(With a thesis) (Without a thesis) EN
Business Administration

(With a thesis) (Without a thesis) EN
Cinema and Television

(With a thesis) (Without a thesis) TR
Communication Studies

(With a thesis) (Without a thesis) TR
Corporate Communications and Public Relations Management

(With a thesis) (Without a thesis) TR
Design

(With a thesis) (Without a thesis)

EN
Economics

(With a thesis) EN
Film and Drama

(With a thesis) (Without a thesis) TR
International Relations

(With a thesis) EN
Media

(With a thesis) (Without a thesis) EN
Political Science and Public Administration

(With a thesis) (Without a thesis) EN
Psychology

(With a thesis) (Without a thesis) EN
Public Law

(With a thesis) (Without a thesis) TR
Sports Law

(With a thesis) (Without a thesis) TR
Sustainable Energy

(With a thesis) (Without a thesis)

EN
Faculty of Engineering and Natural Sciences
Bioinformatics and Genatics

EN
Computer Engineering

EN
Electrical and Electronic Engineering

EN
Industrial Engineering EN
Management Information Systems

EN
Faculty of Social Sciences
Banking and Finance

EN
Business Administration EN
Communication Studies

EN
Economics

EN
International Relations

EN
Sports Law TR