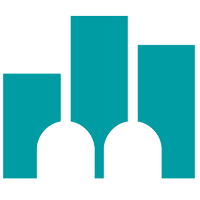 İstanbul Şehir University (Currently closed)
İstanbul Şehir University (Currently closed) About
Istanbul Şehir University campus is located at the Asian side of Istanbul in a beautiful area; Kartal. It is easy to reach the university by using different transportation such as the metro and the metrobus, which passes next to the main campus of the university. Istanbul Şehir University was founded in 2008.
The University has more than 9,000 students in various specialties. The university has chosen to focus on a limited number of faculties and make from them distinguished.
The University is distinguished by its staff from doctors and foreign professors of different nationalities (American, Spanish, Italian. Etc.), who supervise the courses.
The university is encouraging the students for research by its logo "Let's look for better knowledge and better education". The language of study at the university is mainly English (except at the Department of Turkish Language and Literature, the Faculty of Law, and the Master's Program in Management Sciences, where 70% of the courses are in the Turkish language). The university has more than 13 undergraduate and 16 master's and doctorate programs.
İstanbul Şehir University (Currently closed) Accreditations
İstanbul Şehir University (Currently closed) Faculties Majors
Faculty of Architecture and Design
Architecture

TR

EN
Industrial Design

EN
Interior Architecture and Environmental Design

TR
Faculty of Business and Management Sciences
Business Administration

EN
Economics

EN
Entrepreneurship 

TR
International Finance

EN
International Trade and Business

EN
Management Information Systems TR
Faculty of Communication
New Media and Communication

TR
Public Relations

TR
Radio and Television and Cinema

TR

EN

SP
Faculty of Engineering and Natural Sciences
Civil Engineering

EN
Computer Engineering

EN
Electrical and Electronic Engineering

EN
Industrial Engineering

TR

EN
Mechanical Engineering

EN
Faculty of Humanities and Social Sciences
English Language and Literature EN
Faculty of Communication
New Media and Communication

TR
Public Relations

TR
Radio and Television and Cinema

TR

EN

SP
Faculty of Engineering and Natural Sciences
Civil Engineering

EN
Computer Engineering

EN
Electrical and Electronic Engineering

EN
Industrial Engineering

TR

EN
Mechanical Engineering

EN
Faculty of Humanities and Social Sciences
English Language and Literature EN
İstanbul Şehir University (Currently closed) Institutes
Two Years Diploma
Vocational School
Child Development

TR
Child Development (EP)

TR
Computer Programming

TR
Computer Programming (EP)

TR
Construction Technology  TR
Graphic Design

TR
Graphic Design (EP)

TR
Interior Design

TR
Justice

TR
Justice (EP) TR
Occupational Health and Safety

EN
Photography and Videography

TR
Public Relations and Advertisement

EN
Social services TR
İstanbul Şehir University (Currently closed) Master Majors
Faculty of Management Sciences
Business Administration

(With a thesis)

(Without a thesis)

TR

EN
Business Analytics

(With a thesis)

(Without a thesis)

TR

EN
Economics and Finance

(With a thesis)

(Without a thesis)

EN
Faculty of Natural and Applied Sciences
Cyber Security

(With a thesis)

(Without a thesis)

TR
Data Science

(With a thesis)

(Without a thesis)

EN
Electronics and Computer Engineering

(With a thesis)

(Without a thesis)

EN
Industrial and Systems Engineering

(With a thesis)

(Without a thesis)

EN
Faculty of Social Sciences and Humanities
Clinical Psychology

(With a thesis)

(Without a thesis)

TR
Cultural Studies

(With a thesis)

EN
History

(With a thesis)

EN
Islamic Studies

(With a thesis)
Modern Turkish Studies

(With a thesis)

EN
Philosophy

(With a thesis)

EN
Political Science and International Relations

(With a thesis)

(Without a thesis)

EN
Public Law

(With a thesis)

(Without a thesis)

TR
Radio and Television and Cinema

(With a thesis)

(Without a thesis)

TR
Sociology

(With a thesis)

EN
Sports Law

(With a thesis)

(Without a thesis)

TR
Urban Studies

(With a thesis)

(Without a thesis)

TR
İstanbul Şehir University (Currently closed) Phd
Faculty of Social Sciences
History EN