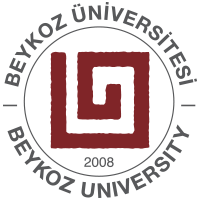 Beykoz University
Beykoz University is one of the most modern and advanced universities in Turkey. It was founded in 2016. Within a short time, it became a competition for major universities in Istanbul. It aims to excel in all its services and be a center of happiness, freedom, tolerance and success for its students.
Its vision (Education is not preparation for life, Education is life itself) …
Beykoz University is located in the Asian side of Istanbul in Beykoz region specifically, and provides most of its departments in (English, Turkish) and also language school.
Beykoz University Accreditations
Beykoz University Faculties Majors
Faculty of Art and Design
Cartoon and Animation

TR
Digital Game Design

TR
Gastronomy

TR
Graphic Design

TR
Interior Architecture and Environmental Design

TR
Media and Communication Design

TR
Public Relations and Advertisement TR
Radio and Television and Cinema

TR
Faculty of Business and Management Sciences
Business Administration

TR

EN
International Logistics Management

EN
International Trade

EN
Faculty of Engineering and Architecture
Architecture TR
Computer Engineering

EN
Engineering Management

EN
Software Engineering

TR
Faculty of Social Sciences
Political Science and International Relations

EN
Psychology

TR
School of Civil Aviation
Aviation Management EN
Beykoz University Institutes
Two Years Diploma
Beykoz Vocational School of Logistics
Civil Aviation Cabin Services

TR

EN
Civil Aviation Management

TR
International Trade

TR
International Trade (Distance Education)

TR
Logistics

TR
Logistics (Distance Education)

TR
Maritime and Port Management TR
Rail Systems Management

TR
Vocational School
Audiometry

TR
Computer Programming

TR
Cooking

TR
Dialysis

TR
First Aid and Emergency TR
Information Security Technology

TR
Interior Design

TR
Medical Imaging Techniques

TR
Occupational Health and Safety

TR
Operating Room Services

TR
Opticianry

TR
Oral and Dental Health

TR
Physiotherapy TR
Beykoz University Master Majors
Institute of Graduate
(Without a thesis)

TR
Business Administration

(With a thesis)

(Without a thesis)

EN
Business Administration

(With a thesis)

TR
Communication Design and Semiotics

(With a thesis)

(Without a thesis)

TR
Computer Engineering

(With a thesis)

(Without a thesis)

EN
International Trade and Logistics

(With a thesis)

(Without a thesis)

TR
Work and Organizational Psychology

(Without a thesis)

TR