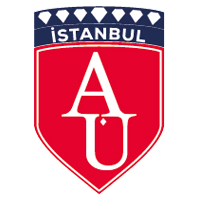 İstanbul Altınbaş University
İstanbul Altınbaş University About
Altınbaş University is located in Istanbul, it is distributed to different campuses, the main campus is located in Şişli, as there is another campus in Bakirköy, and Bağcılar area close to Mall of Istanbul.
The University is distinguished and known by having all of the medical majors (Medicine, Pharmacy, Dentistry) as the study of these majors is in English . These faculties are located in the center of Bakirkoy area.
Istanbul Altınbaş University aims to become one of the most distinguished educational institutions in Turkey in distinctive and strong relationships at all levels.
The University seeks to educate the youth to be good examples in their communities through the University dynamisms and concentrating on the scientific research.
Additionally, the university has exceptional faculty members with institutional values to achieve its mission in adding value to the community and the world.
The university was founded by Mr. Muhammed Altinbas ; who is considered one of the most important businessmen in Turkey. He is known by his interest in sience and sientists since 2008.
The university has more than 24 BA Majors, 6 Master's programs, and 2 PH.D programs.
İstanbul Altınbaş University Accreditations
İstanbul Kemerburgaz University Dormitory
The Dormitory in Altınbaş University offers multiple choices for single, double rooms and rooms for three, four, six or eight Students. Additionally, the building contains kitchens, laundry facilities, Television room, computer and study rooms, cafeteria, internet cafe, guests room and others. There are two types of food programs provided, one with three meals and the other with one.
İstanbul Altınbaş University Institutes
Two Years Diploma
Faculty of Applied Sciences
Gastronomy

TR
Management Information Systems

TR
Faculty of Dentistry
Dentistry

EN

EN+TR
Faculty of Engineering and Natural Sciences
Architecture

EN
Civil Engineering

EN
Computer Engineering

EN
Electrical and Electronic Engineering

EN

EN+TR
Industrial Engineering

EN
Interior Architecture and Environmental Design

EN
Mechanical Engineering

EN
Software Engineering

EN
Faculty of Fine Arts
TR
Jewelry Design

TR
Faculty of Law
Law

EN+TR
Turkish – German Law

TR

GE
Faculty of Medicine
Medicine

EN
Faculty of Pharmacy
Pharmacy

EN
School of Economics ,Administrative and Social Sciences
Economics

EN
International Relations

EN
Political Science and Public Administration

EN
Psychology

EN
Sociology EN
İstanbul Altınbaş University Faculties Majors
Vocational School
Business Administration

TR
Child Development

TR
Child Protection and Care Services

TR
Civil Aviation Cabin Services

TR
Civil Aviation Management

TR
Computer Programming

TR
Cooking

TR
Finance

TR
Flight Operation Management

TR
Graphic Design TR
Health Services Management

TR
International Trade

TR
Jewelry Design

TR
Justice

TR
Law Firm Management and Legal Secretarial

TR
Occupational Health and Safety

TR
Social services

TR
Visual Communication

TR
Vocational School of Health Services
Anesthesia TR
Audiometry

TR
First Aid and Emergency

TR
Medical Documentation and Secretarial

TR
Medical Imaging Techniques

TR
Medical Laboratory Techniques

TR
Operating Room Services

TR
Opticianry

TR
Oral and Dental Health

TR
Physiotherapy and Rehabilitation

TR
Radiotherapy TR
İstanbul Altınbaş University Master Majors
Faculty of Health Sciences
(Without a thesis)

TR
(With a thesis)

TR
Aesthetic Dentistry

(Without a thesis)

EN
Aesthetic Dentistry

(With a thesis)

EN
Biomedical Sciences

(With a thesis)

EN
Clinical Periodontology

(Without a thesis)

EN
Orthodontics

(With a thesis)

EN
Periodontology

(With a thesis)

TR
Faculty of Social Sciences
(Without a thesis)

EN
(With a thesis)

EN
(Without a thesis)

TR
(With a thesis)

TR
Art and Design

(With a thesis)

TR
Business Administration

(Without a thesis)

EN
Business Administration

(With a thesis)

EN
Business Administration

(Without a thesis)

TR
Business Administration

(With a thesis)

TR
International Trade Law

(Without a thesis)

TR
International Trade Law

(With a thesis)

TR
Public Law

(With a thesis)

TR
Strategic Marketing and Brand Management

(Without a thesis)

TR
Strategic Marketing and Brand Management

(With a thesis)

TR
İstanbul Altınbaş University Phd
Faculty of Engineering and Natural Sciences
Electrical and Computer Engineering

EN
Faculty of Health Sciences
Health Management TR
Orthodontics

TR
Periodontology

TR
Pharmaceutical Sciences TR
Faculty of Social Sciences
Business Administration

TR
International Relations

EN
Sports Law TR