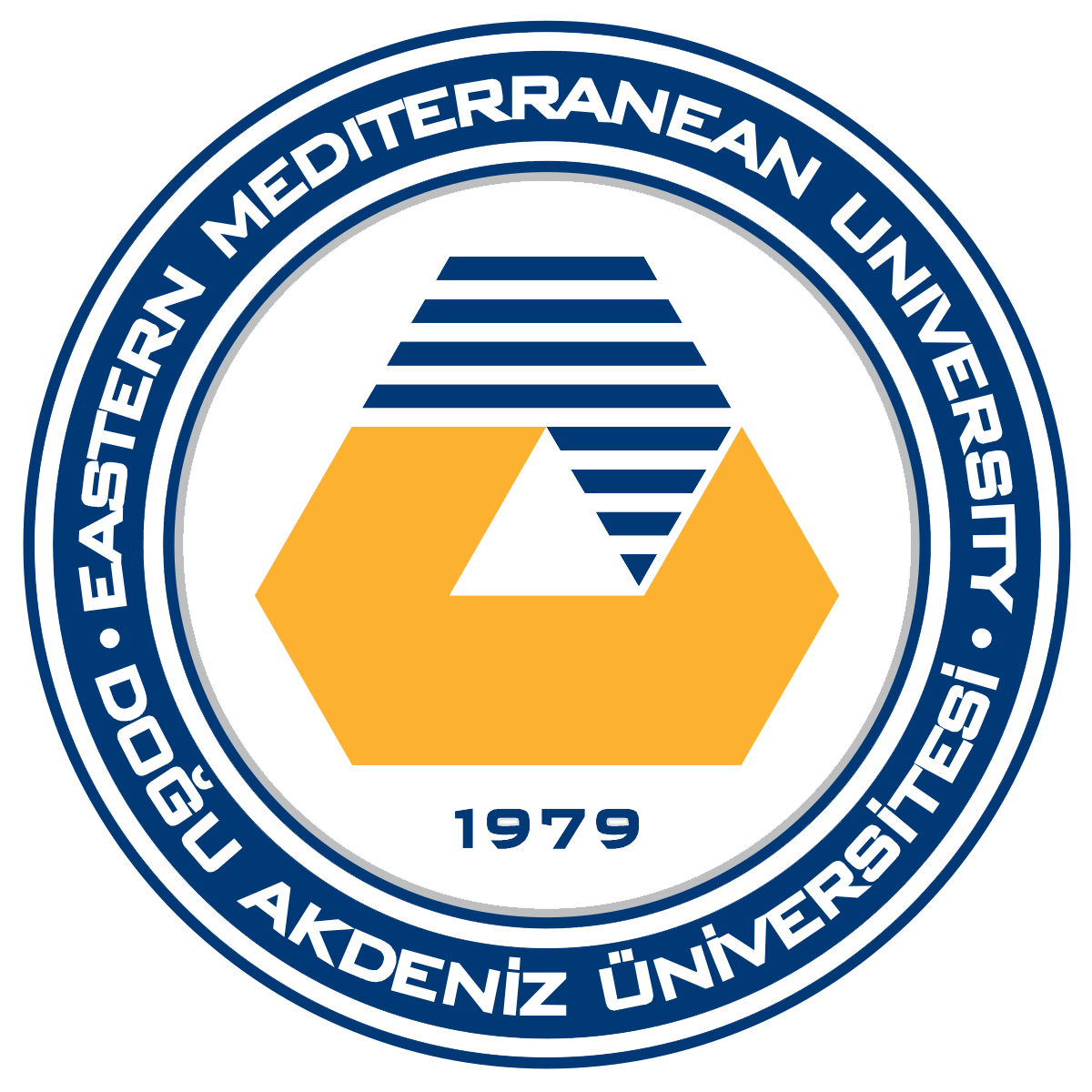 Eastern Mediterranean University
Eastern Mediterranean University About
Eastern Mediterranean University was founded in 1979.
Having been providing higher education in TRNC since 1979 with all programs accredited by the Turkish Higher Education Council (YÖK), Eastern Mediterranean University is the only state university in TRNC.
With its highly developed infrastructure, prominent academic staff members, 20,000 students from 106 and 1,100 academics from 35 different countries, quality programs in English, the opportunity of learning a second foreign language, student exchange programs, rich sports, social and cultural activity opportunities, international accreditations, an international teaching context, and a diploma recognised throughout the world, EMU prepares its students for their international careers by educating them in becoming creative and competitive individuals with entrepreneurial skills.
EMU has been offering quality education through 108 undergraduate and school programs and 96 postgraduate and doctoral degree programs provided by 12 faculties, 5 schools and Foreign Languages and English Preparatory School.
Eastern Mediterranean University Accreditations
Eastern Mediterranean University Faculties Majors
Faculty of Architecture
Architecture

EN
Interior Architecture

TR

EN
Faculty of Arts and Sciences
Insurance and Actuarial Sciences

EN
Mathematics and Computer Science

EN
Molecular Biology and Genetics

EN
Psychology

TR

EN
Translation and Interpreting (Turkish-English)

EN
Faculty of Business and Economics
Business Administration

TR

EN
Economics

EN
International Relations

EN
Political Science

EN
Public Administration

EN
Faculty of Communication and Media Studies
Digital Game Design

EN
Public Relations and Advertisement

TR

EN
Radio and Television and Cinema

TR

EN
Visual Communication Design EN
Faculty of Dentistry
Dentistry

EN
Faculty of Education
English Language Teaching

EN
Guidance and Psychological Counselling

TR

EN
Faculty of Engineering
Biomedical Engineering

EN
Civil Engineering

TR

EN
Computer Engineering

TR

EN
Electrical and Electronic Engineering

EN
Industrial Engineering

EN
Information Systems Engineering

EN
Management Engineering

EN
Mechanical Engineering

EN
Mechatronics Engineering

EN
Software Engineering

EN
Faculty of Health Sciences
Nursing

TR

EN
Nutrition and Dietetics

TR

EN
Physiotherapy and Rehabilitation

TR

EN
Faculty of Medicine
Medicine

EN
Faculty of Pharmacy
Pharmaceutical Medicine

EN
Pharmacy

EN
School of Business and Finance
Banking and Finance

EN
Banking and Insurance

EN
Human Resources Management

EN
International Finance

EN
International Trade and Business

TR

EN
Management Information Systems

EN
Marketing

EN
School of Computing and Technology
Information Technology

EN
School of Tourism and Hospitality Management
Tourism and Hotel Management EN
Eastern Mediterranean University Institutes
Two Years Diploma
School of Tourism and Hospitality Management
Tourism and Hotel Management

TR
Vocational School of Health Services
Anesthesia

TR
Dialysis TR
Elderly Care

TR
First Aid and Emergency

TR
Medical Imaging Techniques

TR
Oral and Dental Health TR
Physiotherapy

TR
Radiotherapy

TR
Surgery Services

TR
Vocational School of Justice
Justice TR
Eastern Mediterranean University Master Majors
Faculty of Economics and Administrative Sciences
Banking and Finance

(With a thesis)

(Without a thesis)

EN
Banking and Finance

(Without a thesis)

TR
Banking and Finance (Distance Education)

(With a thesis)

(Without a thesis)

EN
Business Administration

(With a thesis)

(Without a thesis)

TR

EN
Diplomacy and Conflict Management

(With a thesis)

EN
Economics

(With a thesis)

(Without a thesis)

EN
Energy Economics and Finance

(With a thesis)

EN
Gender Studies

(With a thesis)

EN
Human Resources Management

(Without a thesis)

EN
International Relations

(With a thesis)

(Without a thesis)

EN
Marketing

(With a thesis)

(Without a thesis)

EN
Faculty of Architecture
Architecture

(With a thesis)

(Without a thesis)

EN
Cultural Heritage Studies

(With a thesis)

EN
Interior Architecture

(With a thesis)

(Without a thesis)

EN
Urban Design

(With a thesis)

(Without a thesis)

EN
Faculty of Arts and Sciences
Chemistry

(With a thesis)

EN
Management Information Systems

(Without a thesis)

EN
Mathematics

(With a thesis)

EN
Mathematics and Computer Science

(With a thesis)

EN
Physics

(With a thesis)

EN
Psychology

(With a thesis)

EN
Faculty of Communication and Media Studies
Digital Media and Film

(Without a thesis)

EN
Media and Communication Systems

(With a thesis)

TR

EN
Visual Communication Design

(Without a thesis)

EN
Faculty of Education
English Language Teaching

(With a thesis)

(Without a thesis)

EN
Information and Communication Technologies in Education

(With a thesis)

(Without a thesis)

EN
Faculty of Engineering
Civil Engineering

(With a thesis)

EN
Computer Engineering

(With a thesis)

(Without a thesis)

EN
Electrical and Electronic Engineering

(With a thesis)

EN
Engineering Management

(Without a thesis)

EN
Industrial Engineering

(With a thesis)

(Without a thesis)

EN
Mechanical Engineering

(With a thesis)

(Without a thesis)

EN
Faculty of Health Sciences
Nursing

(With a thesis)

TR
Nutrition and Dietetics

(With a thesis)

TR
Physiotherapy and Rehabilitation

(With a thesis)

TR
Faculty of Tourism
Hotel Management (Distance Education)

(Without a thesis)

EN
Tourism Management

(With a thesis)

(Without a thesis)

EN
School of Computing and Technology
Information Technology

(Without a thesis)

EN
Eastern Mediterranean University Phd
Faculty of Economics and Administrative Sciences
Business Administration
EN
Economics
EN
Finance
EN
International Relations
EN
Faculty of Arts and Sciences
Chemistry
EN
Mathematics
EN
Mathematics and Computer Science

EN
Physics

EN
Faculty of Communication and Media Studies
Media and Communication Systems

EN
Faculty of Education
English Language Teaching EN
Faculty of Engineering
Architecture

EN
Civil Engineering

EN
Computer Engineering

EN
Electrical and Electronic Engineering

EN
Industrial Engineering

EN
Mechanical Engineering

EN
Faculty of Tourism
Tourism Management EN