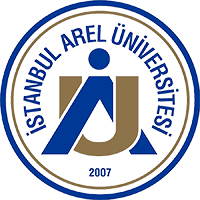 Istanbul Arel University
Istanbul Arel University About
Istanbul Arel University 

is one of the Top Turkish Universities in Turkey, it was established in the 18th of May 2007 by

Kemal Gözükara

 The University located in the European side of Istanbul.

Istanbul Arel University includes several faculties, vocational schools and institutes such as, Faculty of Health Sciences, Architecture, and Engineering, Faculty of Economics and Administrative Sciences, Faculty of Medicine, Faculty of Fine Arts. It is worth mentioning that Istanbul Arel University includes over 

12000

student from different countries.
Istanbul Ariel University aims to conduct education, research and social service activities in line with international quality standards and raise the educational and cultural level of students in accordance with the principles and reforms of Mustafa Kemal Ataturk.
Istanbul Arel University Accreditations
Istanbul Arel University Faculties Majors
Istanbul Arel University Institutes
Two Years Diploma
Vocational School of Higher Education
Accounting and Tax

TR
Aircraft Technology

TR
Anesthesia

TR
Applied English and Translation

TR
Architectural Restoration

TR
Banking and Insurance

TR
Business Administration

TR
Child Development

TR
Civil Aviation Cabin Services

TR
Civil Aviation Management

TR
Computer Programming

TR
Cooking

TR
Electric TR
Electronic Technology

TR
Fashion Design

TR
First Aid and Emergency

TR
Graphic Design

TR
Health Institutions Management

TR
Human Resources Management

TR
Industrial Moulding

TR
International Trade

TR
Jewelry Design

TR
Justice

TR
Logistics

TR
Machinery

TR
Marketing TR
Medical Documentation and Secretarial

TR
Medical Imaging Techniques

TR
Medical Laboratory Techniques

TR
Occupational Health and Safety

TR
Office Management and Executive Assistant

TR
Opticianry

TR
Physiotherapy

TR
Printing and Publication Technologies

TR
Public Relations and Advertisement

TR
Real Estate and Property Management

TR
Securities and Capital Markets

TR
Tourism and Hotel Management

TR
Tourism Guidance TR
Istanbul Arel University Master Majors
Graduate School of Health Sciences
Nursing

(With a thesis) TR
Physiotherapy and Rehabilitation

(With a thesis) TR
Graduate School of Sciences
Architecture

(Without a thesis) TR
Architecture

(With a thesis) TR
Electrical and Electronic Engineering

(Without a thesis) TR
Electrical and Electronic Engineering

(With a thesis) TR
Engineering Management

(Without a thesis) TR
Engineering Management

(With a thesis) TR
Mechanical Engineering

(Without a thesis) TR
Mechanical Engineering

(With a thesis) TR
Urban Systems Engineering

(Without a thesis) TR
Urban Systems Engineering

(With a thesis) TR
Graduate School of Social Sciences
Accounting and Auditing

(Without a thesis) TR
Accounting and Auditing

(With a thesis)

TR
Accounting and Finance

(Without a thesis) TR
Accounting and Finance

(With a thesis) TR
Business Administration

(Without a thesis) TR
Business Administration

(With a thesis) TR
Clinical Psychology

(Without a thesis) TR
Clinical Psychology

(With a thesis) TR
Executive Business Administration

(Without a thesis) EN
Executive Business Administration

(With a thesis) EN
Fashion Design and Textile

(Without a thesis) TR
Fashion Design and Textile

(With a thesis)

TR
Graphic Design

(Without a thesis) TR
Graphic Design

(With a thesis) TR
Health Institutions Management

(Without a thesis) TR
Health Institutions Management

(With a thesis) TR
Health Institutions Management (Distance Education)

(Without a thesis) TR
Hotel Management

(Without a thesis)

TR
Hotel Management

(With a thesis) TR
Human Resources Management

(Without a thesis) TR
Human Resources Management

(With a thesis) TR
International Relations

(Without a thesis) TR
International Relations

(With a thesis) TR
International Trade and Finance

(Without a thesis) TR
International Trade and Finance

(With a thesis) TR
Management and Organization (Distance Education)

(Without a thesis) TR
Marketing (Distance Education)

(With a thesis) TR
Media and Cultural Studies

(With a thesis) TR
Political Science and Public Administration

(With a thesis) TR
Psychology

(Without a thesis) TR
Psychology

(With a thesis) TR
Sociology

(With a thesis) TR
Turkish Language and Literature 

(With a thesis)

TR
Istanbul Arel University Phd
Graduate School of Sciences
Architecture

TR
Electrical and Electronic Engineering

TR
Mechanical Engineering TR
Graduate School of Social Sciences
Business Administration – Accounting and Finance

TR
Business Administration – Management and Organization TR
Clinical Psychology

TR
Graphic Design

TR
Political Science and International Relations TR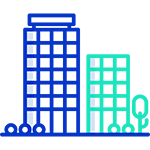 Istanbul Arel main Campus (Bachelor)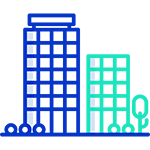 Sefaköy Campus (Postgraduate + Vocational Schools)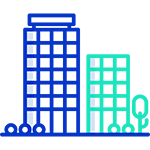 Cevizlibağ Campus (Faculty of Medicine)