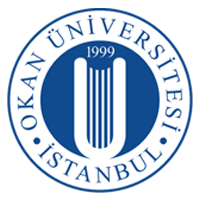 Istanbul Okan University
Istanbul Okan University About
Okan University is a private Turkish university, founded in 1999 and started for the first time in 2003-2004.
Okan University has 9 faculties, two postgraduate colleges and two institutes. The University has distinguished majors in the Faculty of Medicine and the Faculty of Aviation. There is a high demand for these majors due to the receipt of local and international accreditations. In addition, Preparing students for professional career life.
The University aims to be a global university with the International Academic Cooperation Organization and is one of the first in the academic universities to be a member of the Erasmus exchange program, which is financially supported by the European Union, as well as being the first university in the international student exchange network. The university offers an opportunity to exchange with 400 different institutions around the world, obtain a double certificate and participate in summer schools, in addition to providing opportunities to learn many languages such as Turkish, Russian, Arabic and Chinese. The University has opened its doors to students from all over the world to secure various opportunities for study grants.
The university has a stunning campus and classrooms equipped with all means that provide students with a more effective level of study, modern laboratories, technical workshops equipped with technical equipment, conference rooms and research centers.
Istanbul Okan University Accreditations
Istanbul Okan University Faculties Majors
Faculty of Art, Design and Architecture
Architecture

EN
Architecture

TR
Cinema and Television

TR
Industrial Design

TR
Interior Architecture and Environmental Design

TR
Visual Communication Design

TR
Faculty of Dentistry
Dentistry

EN
Dentistry

TR
Faculty of Education
English Language Teaching

TR
Guidance and Psychological Counselling

TR
Pre School Teaching

TR
Special Education Teaching

TR
Faculty of Engineering
Automotive Engineering EN
Civil Engineering

EN
Civil Engineering

TR
Computer Engineering

EN
Electrical and Electronic Engineering

EN
Genetics and Bioengineering

EN
Industrial Engineering

EN
Mechanical Engineering

EN
Mechatronics Engineering

EN
Software Engineering

EN
Faculty of Humanities and Social Sciences
CH
Psychology

TR
Translation and Interpreting (Turkish-English)

EN
Translation and Interpreting (Turkish-Russian)

RU
Faculty of Law
Law TR
Faculty of Medicine
Medicine

EN
Medicine

TR
School of Applied Sciences
Civil Aviation Management

TR
Flight Training

EN
Gastronomy

TR
Management Information Systems

TR
Public Relations and Advertisement

TR
Sports Management

TR
School of Conservatory
Music

TR
Theater

TR
School of Health Science
Child Development

TR
Nursing

TR
Nutrition and Dietetics

EN
Nutrition and Dietetics

TR
Physiotherapy and Rehabilitation TR
Istanbul Okan University Institutes
Two Years Diploma
Vocational School
TR
Aircraft Technology

TR
Architectural Restoration

TR
Business Administration

EN
Civil Aviation Cabin Services

EN
Civil Aviation Management

EN
Computer Programming TR
Construction Technology 

TR
Cooking

TR
Fashion Design

TR
Graphic Design

TR
Human Resources Management

TR
Interior Design

TR
International Trade

EN
Justice TR
Local Administrations

TR
Logistics

TR
Mobile Technology

TR
Occupational Health and Safety

TR
Photography and Camera Shooting

TR
Public Relations and Advertisement

TR
Radio and Television Programming

TR
Sports Management

TR
Tourism and Hospitality Management TR
Istanbul Okan University Master Majors
Faculty of Architecture
Architecture

(With a thesis)

EN
Architecture

(Without a thesis)

TR
Architecture

(With a thesis)

TR
Faculty of Health Sciences
(Without a thesis)

TR
(With a thesis)

TR
Child Development

(Without a thesis)

TR
Child Development

(With a thesis)

TR
Nursing

(Without a thesis)

TR
Nursing

(With a thesis)

TR
Nutrition and Dietetics

(Without a thesis)

TR
Nutrition and Dietetics

(With a thesis)

TR
Oral and Maxillofacial Radiology

(With a thesis)

TR
Physiotherapy and Rehabilitation

(Without a thesis)

TR
Physiotherapy and Rehabilitation

(With a thesis)

TR
Quality Management in Health

(Without a thesis)

TR
Quality Management in Health

(With a thesis)

TR
Sports Physiotheraphy

(Without a thesis)

TR
Sports Physiotheraphy

(With a thesis)

TR
Institute of Sciences
Advanced Electronics and Communication Technology

(With a thesis)

EN
Automotive Mechatronics and Intelligent Vehicles

(With a thesis)

EN
Civil Engineering

(With a thesis)

TR
Computer Engineering

(Without a thesis)

TR
Computer Engineering

(With a thesis)

TR
Engineering Management

(Without a thesis)

TR
Engineering Management

(With a thesis)

TR
Explosives Engineering

(With a thesis)

TR
Information Systems Engineering

(Without a thesis)

TR
Information Systems Engineering

(With a thesis)

TR
Occupational Health and Safety

(Without a thesis)

TR
Occupational Health and Safety

(With a thesis)

TR
Power Electronics and Clean Energy Systems

(With a thesis)

EN
Urban Renewal

(With a thesis)

TR
Istanbul Okan University Phd
Faculty of Health Sciences
Health Management

TR
Nursing TR
Nutrition and Dietetics

TR
Faculty of Natural Sciences
Architecture EN
Computer Engineering

TR
Land Use Management

TR
Mechatronics Engineering EN