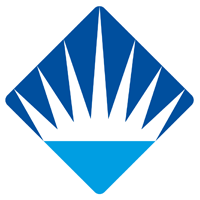 Bahçeşehir University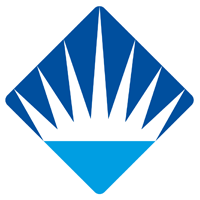 Bahçeşehir University
Bahçeşehir University About
Bahçeşehir University was founded in 1998 as a non-profit university and is considered one of the most important institutions of higher education in Turkey
The total number of students enrolled in the university is 25,000 students, 3,000 out of them are international students.
The staff consist of 1,047 professors and lecturers, and 506 administrative staff. The University has 4 campuses distributed in different areas in Istanbul as follows: (Bişiktaş – Galate – şişli – Gurtepe)
The study at the University is in English, as some specialties are available in Turkish
Bahçeşehir University welcomes its students from 80 different countries around the world. It cooperates with 36 partner universities from 193 different countries. The university is a partner in many student exchange programs with more than 160 international partners (North America, Southeast Asia, Europe and the Middle East) and has training partnerships with many institutions in Turkey and abroad.
The library of the university has 250,000 books and publications.
Bahçeşehir University was awarded the Super Brand Turkey Award in 2007-2008
The University is located in a distinguished place at the center of Istanbul in the European side, with a short distance from cultural and social events centers.
Ughur Educational Institutions related to the university have 55 nursery schools, 58 primary schools, 131 secondary schools and 71 private educational institutions in Turkey.
Istanbul Medipol University About
Bahçeşehir University Faculties Majors
Faculty of Architecture and Design
Architecture

EN
Industrial Design

EN
Interior Architecture and Environmental Design

EN
Faculty of Communication
Advertising

EN
Cartoon and Animation

EN
Communication Design

EN
Digital Game Design

EN
New Media

EN
Public Relations

EN
Radio and Television and Cinema

EN
Faculty of Dentistry
Dentistry EN
Faculty of Engineering
EN
Artificial Intelligence Engineering

EN
Biomedical Engineering

EN
Civil Engineering

EN
Computer Engineering

EN
Electrical and Electronic Engineering

EN
Energy Systems Engineering

EN
Engineering Management

EN
Industrial Engineering

EN
Mathematics

EN
Mechatronics Engineering

EN
Software Engineering EN
Faculty of Health Sciences
Nursing

EN
Nursing

TR
Nutrition and Dietetics

EN
Nutrition and Dietetics

TR
Physiotherapy and Rehabilitation

EN
Physiotherapy and Rehabilitation

TR
Faculty of Law
Law

EN+TR
Faculty of Medicine
Medicine

EN
School of Applied Sciences
Flight Training

EN
Gastronomy TR
Bahçeşehir University Institutes
Two Years Diploma
Bahçeşehir University Master Majors
Faculty of Economics and Social Sciences
(Without a thesis)

TR
(With a thesis)

TR
Advertising and Brand Communication Management

(Without a thesis)

TR
Advertising and Brand Communication Management

(With a thesis)

TR
Banking and Finance

(Without a thesis)

TR
Banking and Finance

(With a thesis)

TR
Business Administration

(Without a thesis)

EN
Business Administration

(With a thesis)

EN
Business Administration

(Without a thesis)

TR
Business Administration

(With a thesis)

TR
Business Administration (Distance Education)

(Without a thesis)

EN
Business Administration (Distance Education)

(Without a thesis)

TR
Capital Markets and Commercial Law

(Without a thesis)

TR
Capital Markets and Commercial Law

(With a thesis)

TR
Capital Markets and Finance

(Without a thesis)

EN
Capital Markets and Finance

(With a thesis)

EN
Digital Game Design

(With a thesis)

EN
Digital Game Design

(With a thesis)

TR
Entrepreneurship and Innovation Management

(Without a thesis)

EN
Entrepreneurship and Innovation Management

(With a thesis)

EN
Executive Business Administration

(Without a thesis)

TR
Executive Business Administration

(With a thesis)

TR
Financial Technology

(Without a thesis)

EN
Financial Technology

(With a thesis)

EN
Financial Technology

(Without a thesis)

TR
Financial Technology

(With a thesis)

TR
Human Resources Management (Distance Education)

(Without a thesis)

TR
International Relations

(Without a thesis)

EN
International Relations

(With a thesis)

EN
Management Information Systems

(Without a thesis)

TR
Marketing

(Without a thesis)

EN
Marketing

(With a thesis)

EN
Marketing

TR
Marketing

(With a thesis)

(Without a thesis)

TR
Marketing (Distance Education)

(Without a thesis)

TR
Marketing Communications and Public Relations

(Without a thesis)

TR
Marketing Communications and Public Relations

(With a thesis)

TR
Public Law

(With a thesis)

TR
Radio and Television and Cinema

(With a thesis)

EN
Sports Law

(With a thesis)

TR
Sports Management

(With a thesis)

TR
Faculty of Engineering and Applied Sciences
Architecture

(With a thesis)

EN
Architecture

(With a thesis)

TR
Artificial Intelligence Engineering

(Without a thesis)

EN
Artificial Intelligence Engineering

(With a thesis)

EN
Big Data Analytics and Management

(Without a thesis)

EN
Big Data Analytics and Management

(With a thesis)

EN
Bioengineering

(With a thesis)

EN
Biomedical Engineering

(Without a thesis)

EN
Computer Engineering

(Without a thesis)

EN
Computer Engineering

(With a thesis)

EN
Construction Management

(Without a thesis)

TR
Construction Management

(With a thesis)

TR
Cyber Security

(Without a thesis)

EN
Cyber Security

(With a thesis)

EN
Electrical and Electronic Engineering

(With a thesis)

EN
Energy Systems Operation and Technologies

(Without a thesis)

EN
Energy Systems Operation and Technologies

(With a thesis)

EN
Engineering Management

(Without a thesis)

EN
Engineering Management

(Without a thesis)

TR
Engineering Management

(With a thesis)

TR
Industrial Design and Innovation Management

(With a thesis)

TR
Industrial Engineering

(With a thesis)

EN
Industry 4.0

(Without a thesis)

EN
Industry 4.0

(With a thesis)

EN
Information Technology

(Without a thesis)

EN
Information Technology

(With a thesis)

EN
Information Technology

(Without a thesis)

TR
Information Technology

(With a thesis)

TR
Interior Architecture

(With a thesis)

TR
Mechatronics Engineering

(With a thesis)

EN
Mechatronics Engineering

(With a thesis)

TR
Sound Technologies

(Without a thesis)

TR
Sound Technologies

(With a thesis)

TR
Faculty of Health Sciences
Chiropractic

(With a thesis)

TR
Family Counseling

(Without a thesis)

TR
Family Counseling

(With a thesis)

TR
Health Management

(With a thesis)

TR
Neuroscience

(With a thesis)

EN
Nursing

(With a thesis)

TR
Nutrition and Dietetics

(With a thesis)

TR
Pharmaceutical Medicine

(With a thesis)

TR
Physiotherapy and Rehabilitation

(With a thesis)

TR
Tissue Engineering and Regenerative Medicine

(With a thesis)

TR
Bahçeşehir University Master Majors
Bahçeşehir University Phd
Faculty of Engineering
Architecture

EN
Computer Engineering

EN
Electrical and Electronic Engineering EN
Engineering Management

EN

Industrial Engineering

EN
Faculty of Health Sciences
Neuroscience
EN
<div class="col-md-4″><h5 style="margin-bottom:2px">Nursing<span style="color: #ffcc00;"> EN </span></h5><h5 style="margin-bottom:2px">Nursing<span style="color: #ffcc00;"> TR </span></h5><h5 style="margin-bottom:2px">Physiotherapy and Rehabilitation<span style="color: #ffcc00;"> TR </span></h5>
</div>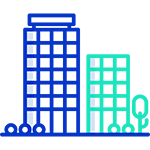 Beşiktaş South Campus (Main Campus )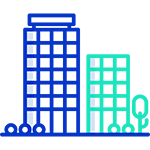 Galata Campus (Faculty of Communication)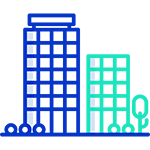 Goztepe Campus (Faculty of Medicine)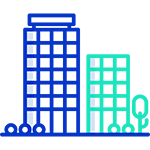 Bahçeşehir North Campus (Architucture and Design Faculty - Health Sciences Faculty)